National Jigsaw Day 2018 is on Saturday 3rd November so we've brought out this online jigsaw puzzle for you to have a go at again. It's just for fun, but can you beat our time of 58 seconds?
For those of you that found it too easy, take a look at our more difficult A-Z London Historical map jigsaw on Jigsaw Planet:
An offer for National Jigsaw Day 2018
If you've enjoyed doing our National Jigsaw Day online puzzles and would prefer the real thing, take a look at our 1000 piece A-Z London map jigsaw or 1938 A-Z Pictorial Map of London Jigsaw. They're both quite a challenge (the Pictorial map is particularly tricky) so will keep you busy for some time!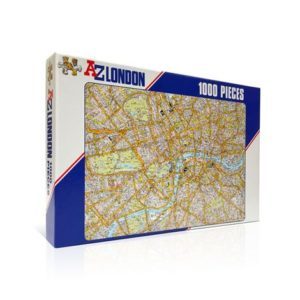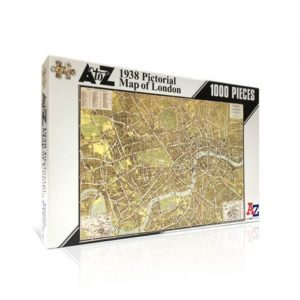 These would make a great gift for anyone who has a passion for jigsaws or an interest in London.
We've got a 15% discount on these jigsaw puzzles this weekend (ends on Sunday 4th Nov 2018), so get them at the special price of £12.71 (usually £14.95) while you can. We're even including free UK delivery.