Bournemouth Marathon 2016 fundraising
While the A-Z team are running the Bournemouth Marathon to challenge ourselves and to get fit, we are also choosing to support 3 very worthy charities where the money raised actually helps to save and improve the quality of lives. Geographers' A-Z Map Company Ltd have had close links to London's Air Ambulance for several years while 2 of the team have chosen to support a charity that they personally have cause to be grateful for. Phil Stephenson has chosen to support Joiningjack.org while Kieran has close links to Chartwell Cancer Trust. Below is a small introduction about these charities.
London Air Ambulance
A-Z has been synonymous with London for many years and one of the standout organisations to be involved with is London's Air Ambulance. The service operates 24/7 in London with the team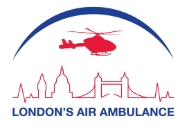 including an advanced trauma doctor and paramedic often attending serious traffic incidents, falls, industrial accidents and assaults and injuries on the rail network.  The charity provides pre-hospital care at the scene of the incident and serves the 10 million people that live, work and travel within the M25.  By delivering highly professional medical treatment to critically injured patients, the rapid response of London's Air Ambulance helps to save lives and improve the outcome for those in need. A-Z feels honoured to be associated with a charity who provides a vital lifeline to the people of London.
Joining Jack
Phil says: "I'm not only running the marathon to achieve a life goal and improve my fitness but to also raise awareness and much needed cash for Joiningjack.org. Joining Jack is a charity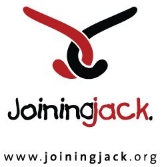 working hard to raise money to help find a cure for Duchenne Muscular Dystrophy which sadly, two of my cousins suffer with. It's a devastating and currently incurable muscle-wasting disease that usually appears in male children. Progressive muscle weakness starts at the legs and eventually spreads to the arms, neck and other areas leading to complete paralysis. The support needed for families dealing with this horrible disease is massive, therefore any sponsorship you can give to help find a cure will be greatly appreciated."
Chartwell Cancer Trust
Kieran says: "My dad Stuart was first diagnosed with Throat Cancer in October 2014 and soon needed the additional help and support that The Chartwell Cancer Trust could provide. He very quickly needed some extended stays in hospital which included a period over Christmas but everyone there always made him feel very comfortable. He was given plenty of privacy when he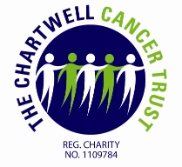 needed it and the staff were always very friendly and welcoming to family and friends. I'm very happy to be supporting a charity that helps people live with a disease that most likely affects at least one person in all of our lives. In fact, a quick glance down their legacies and donations page shows just how many people are affected by this disease and also how many patients and families are supported by organisations such as The Chartwell Trust."
Thank You
We are hoping to raise as much money as possible to support these worthwhile charities. We have initially set a target of £1,000 with the money being shared equally between the three causes. We would be very grateful if you would sponsor us through our Virgin Money Giving page by clicking on the link below. No matter how much you donate, whether it be little or large, your donation will have a massive impact on the people who rely on these charities.